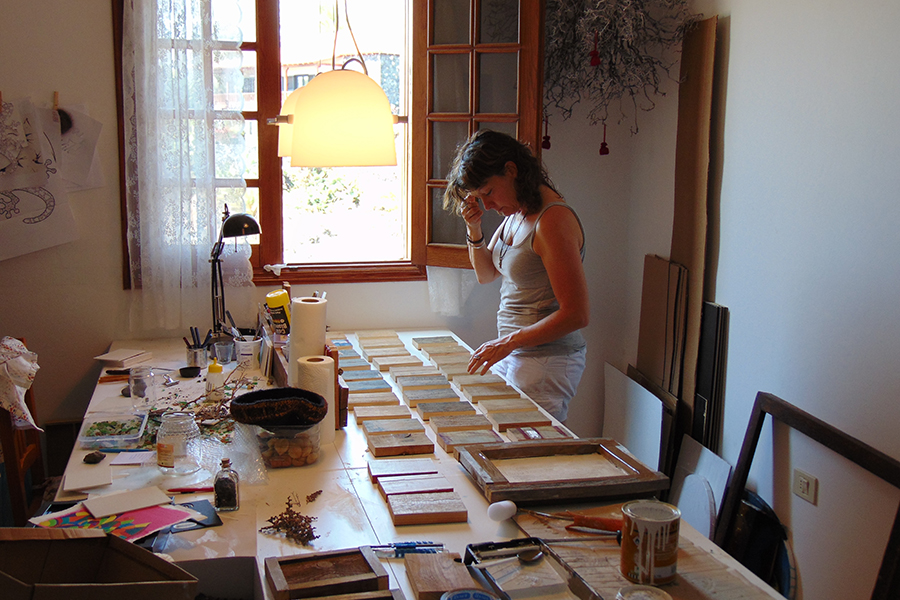 About me
As autodidact, with decades of practice, I have developed my own style in visual arts like painting, calligraphy and working with clay. In my childhood I discovered how to work with all kinds of materials, without any restriction or rules told by teachers. Curiosity was my motive! I learned everything about the possibilities and limits of materials, with trial and error. It was for me the best way to discover my talents!
I draw, paint and sculpt, but I also see opportunities for working with unexpected or unusual materials. Ideas, applications and combinations have no limits for me. By trying, retry and finetuning, my style has become as it is now.
Since 2013 I work and live on one of the smallest islands of the Canary archipel. The blue ocean around the island, the rugged nature and the beautiful colors of the small villages are fascinating! It has a magical effect on my creativity. I started selling home decorations, made of materials from nature like seaglass and driftwood, and paintings made with acrylic, ink or aquarel. After two years I passed my exam as Artisan. Meanwhile I expanded my work bij making walldecorations based on the Calligraphy technique Calligram.
For me, my work is a way of giving space to my creativity. Being in my studio feels like being at a playground!